Yep, you guessed it. We have a new/old obsession! As huge Nickelodeon fans from early childhood on, Katelyn Tarver has been a name we have been obsessed with since Big Time Rush days! Anyone else missing the show a bit too much? Just us? Okay… Well, the talented Katelyn will drop her first full album Subject To Change on November 12th and we have been buzzing excitedly and can't wait for its release.
[apple_music_ad artist="Katelyn Tarver" song="Hurt Like That"]
The album has been long in the making and Katelyn Tarver teased it already with four singles leading up to the special day in November. 'Nicer,' 'Sh*t Happens,' 'Hurt Like That,' and 'All Our Friends Are Splitting Up' gave us a first taste of what is to come. And we are not disappointed so far. Katelyn is not only a fantastic actress but a talented singer-songwriter as well – Subject To Change will be further proof of that, we are sure.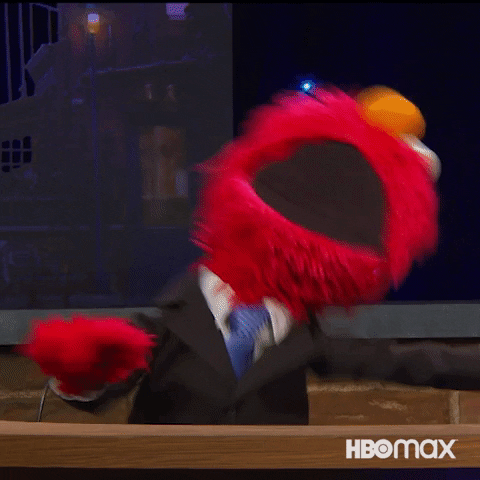 In anticipation of her debut release, we had the chance to sit down with our favorite girl and chat to her all about Subject To Change, writing music, how to stop being a people pleaser, and much, much more. Come along for the ride!
Subject To Change's release day is just around the corner! How does it feel to finally release a full-length album? What is the biggest difference between releasing a single or EP to a studio album?
It feels so good! I think the biggest difference is getting to experience it all with my fans. I feel like with every single that I put out, the fact that it's all building towards this body of work has made it feel more exciting. Like, there's more anticipation around it, and it's been cool to get to share it all together.
From your upcoming album you released three singles so far 'Nicer,' 'All Our Friends Are Splitting Up,' and 'Sh*t Happens.' What made you choose those three as your introductory singles to Subject To Change?
I wanted to start it off with 'Sh*t Happens' as a way to sort of introduce the feeling of the album. It's dealing with heavier emotions, existential questions, vulnerability… so I felt like that song was a way of saying "hey if you like this, this album might be for you." Same with 'All Our Friends.' Then I wanted to share 'Nicer' to show that there are some empowering moments too, and not just devastating ballads! But still hitting on the theme of personal growth and change. I feel like they have paved a nice road for people to know what to expect on the album, but there is also so much more to be explored beyond the singles. I'm excited for people to get to dive in.
We have to admit we are people pleasers ourselves and can't help saying yes to everything sometimes. Your single 'Nicer' tackles this theme and teaches us about self-prioritizing. What do you do when you want to put yourself first and pamper yourself? How does one say "no" successfully?
I'm still learning! I'm still a people pleaser sometimes! I think it's helpful to just ask yourself why you are having a hard time saying "no" or speaking your mind. Is it because you want to be liked? Is it because you feel bad? Is it because you're scared to hurt someone's feelings? And then once you answer those, ask yourself why again. And then again. Try to peel back the layers and get to the root. Then you can start to try and change some habits. It takes time and patience with yourself, but it also just gets easier with age.
'Sh*t Happens' is such a mood of a song and really gives us a good motto to live by. Stuff happens, we need to learn to deal with it. How did you learn to deal with unexpected things happening? What is your coping mechanism?
This whole album is me exploring how to deal with uncertainty. I have this tendency to believe that I can outsmart life and predict what's coming and therefore be prepared for it and not get hurt by any curveballs. But I do get hurt. I have gotten hurt. And I will get hurt again. And that's essentially what I wrote 'Sh*t Happens' about. Accepting that hard truth is the only way I can live in the present moment, find joy in the small moments, and not try to look too far into the future and try to control.
Since 'Sh*t Happens' was inspired by a podcast episode and gets really deep about embracing the imperfect and human connections, do you have some podcast recommendations for us?
Yeah! Right now I'm mostly listening to Armchair Expert, Smartless, Conan O' Brien needs a friend, and Jedidiah Jenkins' new one called Question the Self.
We are way too excited for Subject To Change, what is your favorite song on the album? Any song you want the fans to listen to first? Do the songs follow a certain theme or story or is each song telling a different story?
They all mean so much to me! My favorite song changes all the time, but there's one called 'Downhill From Here' that is definitely one of my favorites on the album. It's about a moment in time where I just felt really down and sad and angry, and it just captures so much of that raw emotion. I'll never forget writing that song. I'd say each song is telling a different story, but I hope people will listen in order at least once! I put a lot of thought into the sequencing, and it does take you on a ride if you listen from top to bottom. It starts with a lot of inner turmoil and ends with a little more acceptance and gratitude for where I am in my life.
We are big fans of your music here at THP and have too many favorite songs to name them all but 'Sinking In' is a stunning song and its lyrics are really touching. The lyric "Without you here I won't know who I am or who to be" resonated deeply with us. What was the inspiration behind this song and what's your favorite lyric?
Thank you so much! 'Sinking In' is exploring loss of the familiar. Whether that's a person, a place, a set of beliefs… it's a really isolating feeling when you feel like you are changing into someone you don't recognize. This is why my favorite lyric from it is "letting go of you feels like I'm letting go of me." Because that's what it can feel like when you are grappling with your identity.
You have collabed with Jake Scott, Lost Kings, and Dillistone so far, who has been your favorite artist to collab with? Who would you love to collab with if you could collab with anyone right now?
I've loved all my collabs! I love getting to collaborate with other artists because it gives you a chance to try different things musically you wouldn't maybe do if it was just your own song. I'd love to collab with John Mayer or Kacey Musgraves.
We grew up watching Nickelodeon and Big Time Rush was one of our favorite shows to watch. How has your acting experience helped you in your musical career? Is the set of a TV show different from the one of a music video?
I think my acting experience has helped me as a performer. There are some similarities to being on the set of a TV show and a music video, but there are definitely higher stakes when it's acting on TV or film. You have to memorize lines and deliver them, and you can't rely on music to amplify your performance. They both have their own challenges!
How did it feel working alongside The Rock? Any advice he gave you that has stuck with you throughout your career so far?
It was crazy! No specific advice, but he was just a really genuine person and you could feel that on the set. He took the time to talk to me and ask me about my music and my life, and that really stuck with me. I think his success in his career really speaks to his authenticity as a person, and I think that's a lesson to always hold close.
You have written for other artists like Cheryl before writing more of your own music. What is the biggest difference between writing music for yourself and writing for someone else? Do you have any songs you wrote with someone else singing them in mind that might never see the light of day? Who would you love to write for if you could?
I try not to view it that differently. When I'm writing a song, I'm trying to tell a truth and the goal is to be able to stand behind every song I write whether or not I'm the one singing it. Once it's written, I usually decide if I want to keep it for myself or send it around for other artists to hear. That's what happened with 'Crazy, Stupid Love' for Cheryl. I was so honored when she decided to record and release it. I have plenty of songs sitting on my laptop, but sometimes it just takes time for them to find the right artist! I believe songs find their way into the world if/how they are meant to.
Your brother Drew Tarver is currently acting in The Other Two. What does it feel like to have a sibling in the industry? How do you support each other? Is it weird seeing your brother on-screen knowing what he is like in real life?
It's great having a sibling in the industry! It's nice to be able to share stories and be able to be there for each other through the ups and downs of this business. And yeah, seeing anyone you know in real life on screen is always weird for a minute, but his show is so funny and good, it goes away pretty quickly and I'm just able to enjoy it!
You auditioned for American Juniors and even made it into the top ten! What was that experience like? What did you take away from competing in a show like that at such a young age?
It was honestly so much fun. It made me want to pursue singing and music as a career, and I'm ultimately really glad I did it!
Since the pandemic, a lot more people are dealing with anxiety about the future. How did you deal with those anxieties? Any tips?
I wrote an album! Would recommend! But seriously, stuff feels so much bigger and worse when you're trying to handle it alone. Reach out to a friend. Write in a journal. Find a therapist. Express yourself creatively. Get off social media. Do whatever you can to get the fears/anxious thoughts/negative spirals out of just your own head. Get them into the light of day and just keep taking it one step at a time. There's no quick fix. It's hard work to take care of your mental health, but it's so worth putting in the effort.
Yes, we have been scrolling through your Instagram and noticed the stunning round sunglasses you wear quite a lot! Where are they from? What's your favorite fashion item to style?
The saga of those sunglasses! I can't believe I haven't lost them again. They are Ray-Bans. Most days you'll find me in jeans, a t-shirt, and white sneakers. If I get out of my sweats that is!
Hold on we are just trying to find those sunglasses. Did we just read Katelyn wanting to collab with John Mayer and Kacey Musgraves?! Now, we need that to happen. No, it's not a want anymore it's a need at this point. While we are here raving and dreaming about Katelyn's music make sure to listen to the queen's latest single right here!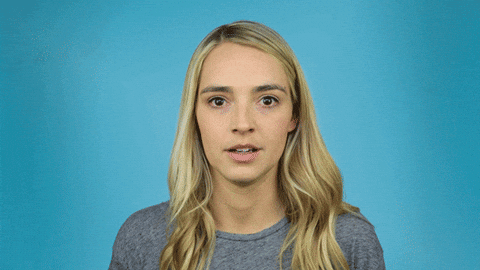 Are you as obsessed with Katelyn as we are? What's your favorite song out of the four singles so far? What did you think about 'Hurt Like That?' Let us know on Twitter @TheHoneyPOP or by commenting below! You can also find us on Instagram and Facebook.
Craving more sweet interviews? We've got what you need! 
TO LEARN MORE ABOUT KATELYN TARVER:
FACEBOOK | INSTAGRAM | TWITTER | WEBSITE | YOUTUBE
Featured Image Source: Ethan Gulley. Edited by: Emily Defoor – THP Graphic Design Team