Looking for the perfect way to end the year? You've got to pick up A Thousand Heartbeats by Kiera Cass! This new release has got it all! Enemies to lovers, royalty, political drama, what's not to love? We were so excited to have the chance to chat with Kiera all about it!
Summary: Princess Annika has lived a life of comfort—but no amount of luxuries can change the fact that her life isn't her own to control. The king, once her loving father, has gone cold, and Annika will soon be forced into a loveless marriage for political gain.
Miles away, small comforts are few and far between for Lennox. He has devoted his life to the Dahrainian army, hoping to one day help them reclaim the throne that was stolen from them. For Lennox, the idea of love is merely a distraction—nothing will stand in the way of fighting for his people.
But when love, against all odds, finds them both, they are bound by its call. They can't possibly be together—but the irresistible thrum of a thousand heartbeats won't let them stay apart.
Content Warnings: references to torture and physical/emotional abuse
Welcome to The Honey POP! We're so excited to talk to you today. To get things started, we'd love to get to know you a little better. Could you give us three fun facts about yourself?
1, I have a tattoo of The Selection crown on my wrist. 2, I have never eaten a peanut butter and jelly sandwich. Ew. No thanks. 3, I am… short? IDK. I'm kind of tired, and nothing about me seems interesting right now!
A Thousand Heartbeats includes some of our favorite tropes like enemies to lovers, royalty, and star-crossed lovers! What are some of your favorite tropes to read or write about?
All of the above! I really love impossible situations and love stories that are bigger than the leads, so those tend to pop up a lot. Enemies to lovers and kingdoms only make those things all the more dramatic, so I gobble all that up!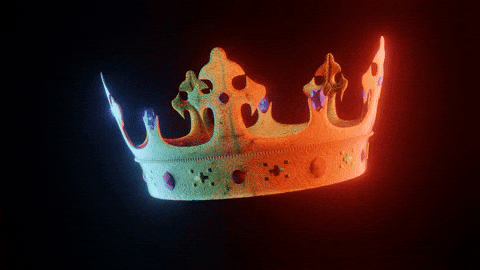 Congratulations on the publication of your latest book, A Thousand Heartbeats! Would you say that your writing process has changed over the years? If so, in what ways?
I wish I could say it got easier or faster, but the truth is I am completely dependent upon my characters. I have to wait and see what they say happened before writing. Plotting doesn't help, and if I try to plow ahead on my own, I end up rewriting a lot. It seems most of the time, I have to write the book wrong first to write it right later. It's not convenient, but it all comes together in the end!
Here at The Honey POP, we love all things music related. Do you listen to music while you write? Is there a certain song that you think matches the vibes of A Thousand Heartbeats?
Yes! I have a writing playlist that has grown over a decade of writing books. You want me to name a few? 'Rainy Zurich' by The Fray, 'Dressed to Kill' by New Found Glory, and 'Traffic Lights' by Sara Keys. But my A Thousand Heartbeats song is 'A Little Braver' by New Empire.
Out of all of the characters you've created, which would you say is most like you?
Oh goodness… none? Y'all tell me. Who's the most introverted, nerdy, goofy character I've written? That one. (No, seriously, I would love to know your answers, please tell me!)
We love your tweets where you catch up with your fans and affectionately call them by dessert names like olive oil cakes and Charlotte cakes! What dessert have you been craving lately?
Did you know Nothing Bundt Cakes makes a gluten-free chocolate chip cake? When I don't feel like baking, that's my favorite thing to grab!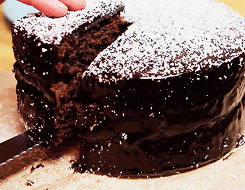 The feel-good vibes of your books are on point! Do you have any romance books that you'd recommend to fans of your work?
I'm currently working my way through The American Royals series by Katherine McGee, and I'm loving the drama!
Your bestselling series, The Selection, is a classic YA favorite for so many readers, including us! What do you think the characters from that series would think of Annika and Lennox? Would they get along?
I laughed a little because, yes, I do, but also, America and Maxon would 100% be talking about them to one another when they were alone. America would say Annika is too perky, and Maxon would talk about how Lennox needs to pull himself together. Like, all in a comical way, of course. I guess because they've been around so long in my head, I see them being like the wizened parents of all the other characters in my head, which is what I think they'd end up doing… but it's Aspen who's actually holding everything together. Obviously.
We can't get enough of your writing style! We have so many favorite quotes from your previous works. Are there any quotes that you love from A Thousand Heartbeats that you could share?
I tried to narrow it down, but really the entirety of the cave scene is just my favorite. That was what I wrote first, and it falls in the center of the story. Trust me. It'll be the part you go back to read over and over. 😊
We loved that you not only explored the romance between the main characters but also had a focus on their self-growth as individuals. What is the main message that you want readers to take away from A Thousand Heartbeats?
I never go into a story trying to insert a message. In fact, probably one of the coolest things is when readers come back to me to tell me what they pulled out from my stories on their own! Y'all are so clever! But, as I go through A Thousand Heartbeats time after time, the thing that sticks out to me personally is the power of forgiveness. It makes me reflect on some big things in my life and the freedom I've felt when I've forgiven someone, whether or not they apologized and whether or not they knew I needed to forgive them. There's so much peace in it.
The romance in A Thousand Heartbeats was so addictive we couldn't get enough! What is your process for creating such great romantic chemistry between your characters?
I wish I could take more credit. Characters usually show up completely themselves, and it never stops amazing me when two people who don't seem like they should even get along fall for each other. But I just had a realization that this is me! I turned my husband down like three times before agreeing to date him, and here we are, eighteen blissful years into marriage and having so much fun. So, yeah, I don't know!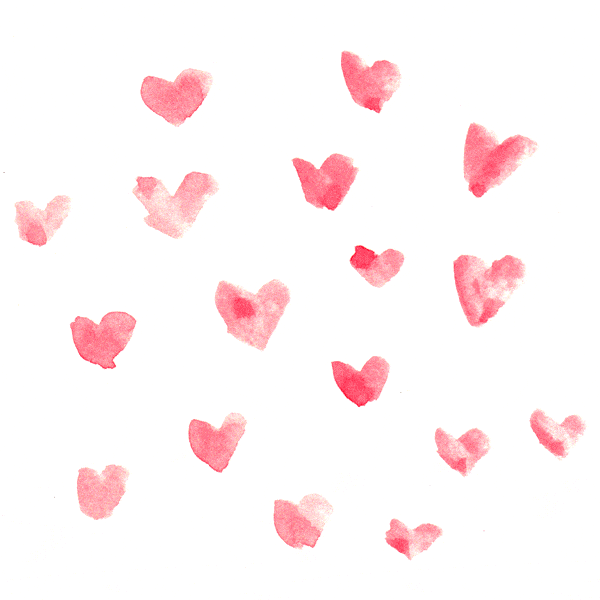 While reading, we felt like we were right alongside the characters; the descriptions of the settings were so immersive! What advice would you give to new writers working on their world-building skills?
You can learn so much from other writers. See how they do it and take notes! What is it that really draws you in? Take that in. And use your senses. Describe and shove everything in. If it's too much, you can edit it out later. It's better to start with a little too much and have to pull back anyway.
Thank you so much for your time! The last question we have for you is, do you have any other projects in the works that readers can look forward to after finishing A Thousand Heartbeats?
For now, A Thousand Heartbeats is my last planned novel. I won't say that I'm never coming back, but if this is my last book, I can bow out happily. And I'm so thankful to all of you for reading my books! I'll never be able to express deeply enough how grateful I am for every last one of you!
Grab a copy of A Thousand Heartbeats here!
We could talk about A Thousand Heartbeats with Kiera Cass all day long! Be sure to add this book to your tbr! What's your favorite book by Kiera? Let us know in the comments below or by tweeting us @TheHoneyPop! You can also visit us on Facebook and Instagram!
Love learning more about your favorite authors? We've got just the thing!
TO LEARN MORE ABOUT KIERA CASS:
INSTAGRAM | TWITTER | WEBSITE
Paige Lobianco
Find Paige on Instagram @pagebypaigebooks. Paige is a bookstagrammer and blogger who loves all things bookish. From fantasy to mystery she can't get enough! She's always ready to recommend you a book and she can talk about her favourites all day. When she's not reading, you can find her watching Marvel movies, playing video games, and taking bookstagram photos.