We loved the whimsical and light-hearted vibes in Doughnuts and Doom, so we were very excited to chat with Balazs Lorinczi all about it! From the beautiful artwork to the sweet characters, this graphic novel has something for everyone!
Summary: When Margot meets Elena, emotions run high, magic is in the air, and doughnuts…float? One is a stressed-out witch trying to get her potions business off the ground, the other is a struggling rock musician whose band is going nowhere. Neither of them are having a good time! No wonder things quickly escalate from words to literal sparks flying when they first meet. Could this be the start of a delicious new relationship…or is a bad-luck curse leading them to certain doom?
Content Warnings: None
Welcome to The Honey POP! We're very excited to talk to you today. To get things started, could you tell us three fun facts about yourself?
Hello! Thank you for featuring me! Not sure if I can think of three fun things, but here I go:
– I consider butterflies and moths my mortal enemies.
– Lots of people think I'm Italian even though I sound like Dracula (I'm from Hungary).
– I own an embarrassing amount of swords (as in, more than zero).
Congratulations on your debut graphic novel, Doughnuts and Doom! We had such a fun time reading it. What inspired you to write this sweet story?
Thank you, I'm really glad you enjoyed it!
I had this idea of a witch going into a fast food place, having a little tantrum because of sassy employees, and then cursing a food item there. The thought of a cursed doughnut just seemed funny to me. Then I struggled for a long time to come up with a narrative until I made a short little paranormal, romantic, comedy comic while I was furloughed at the start of covid. After that, I decided I should make the doughnut story into a rom-com as well. It just felt right in that genre. Before I knew it, I was working on a proper graphic novel (while working full-time at a fast-food place).
We loved the element of music in Doughnuts and Doom. We wish Elena's band was real so that we could listen to their music! Do you know how to play any instruments? What is one song that you've been listening to a lot lately?
I do, I play the bass. I used to be in a band in another life, but nowadays, I just play it as a hobby to help me relax if my brain gets overwhelmed while drawing. I absolutely love that instrument.
My current favorite song is 'Ashura Chan' from Ado or literally anything from Yoasobi (Elena's music is basically j-rock/anime music, by the way). While writing and thumbnailing, I've listened to the Radwimps and the soundtrack from My Hero Academia and Haikyu on a loop).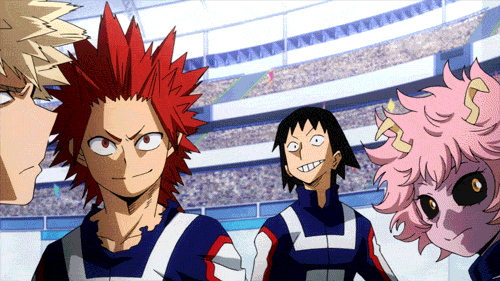 Both Margot and Elena were super relatable. We definitely sympathized with Margot's test anxiety. Which of your characters do you relate to the most?
I feel like I put some parts of me in both main characters, but probably Elena the most. Working at a fast-food place while trying to get her passion off the ground and also the struggle to promote her band. I went through all that myself.
One of our favorite aspects of this graphic novel was the art style! It caught our eye right away. What advice do you have for beginner artists who are trying to figure out their style?
Just draw a lot. Like A LOT! The style will come, don't worry. Of course, you have to watch out so you don't overdo it and burn out, but by drawing as much as you can, you will improve before you know it.
Comics are a good way to do that because you have to do the same characters hundreds of times. I've definitely noticed improvement by the time I got to the end of this book (and then the next one). Hopefully, the readers will too.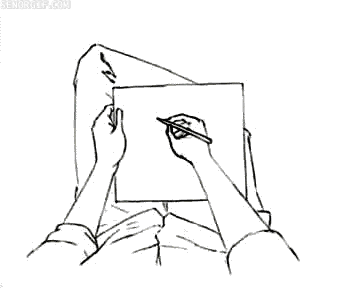 When we read, we love to imagine ourselves in the story. What would you do if you lived in Margot and Elena's world? Would you have magic?
Knowing my luck, I wouldn't have magic, but I would be drawing comics, just like I do it now. Maybe I would order potions from my local witch to help with my back pain or to finally catch a good night's sleep, haha!
We couldn't chat about this book and not talk about doughnuts! If you could take any dessert and make it into a doughnut, what would you choose?
Well, doughnuts are one of my favorite desserts, but I would love a pumpkin spice latte doughnut. It might already exist, I just haven't encountered any yet.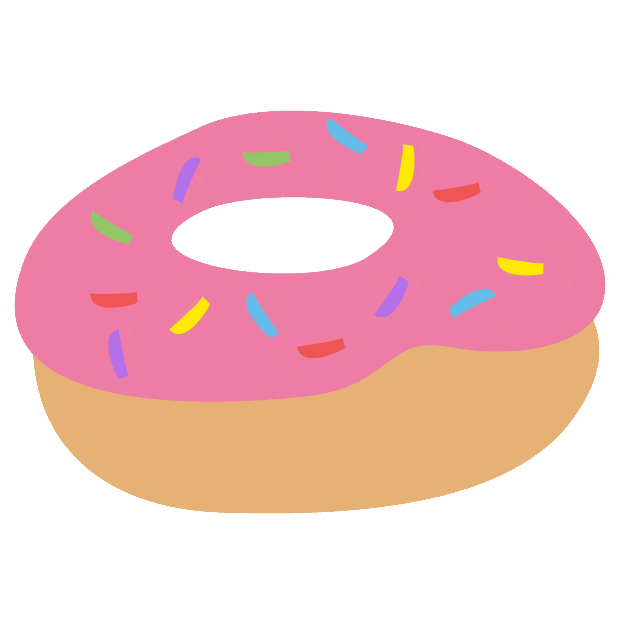 Creating a graphic novel takes a lot of time, dedication, and effort. What would you say was the hardest part of creating this book?
Working full time, going home after, and starting to draw. Just working on the book every day without knowing if this is going to be anything. Since I was an unknown creator, I wanted to fully finish the book before pitching it to publishers, but that meant working on it and putting in a lot of effort, not knowing if it would pay off (thankfully, it did).
We loved reading about Stanley, Margot's snake familiar! Do you have any pets? If you could have any animal (real or magical) as a familiar, what would you choose?
Currently, I don't have any pets, but if I could have anything besides a dog (or cat if I wasn't super allergic), I would love a crow or a raven. Amazing birds, super cute, clever, and sociable.
We really enjoyed the positivity and uplifting message of this story. Do you prefer reading light-hearted books or emotional stories? Speaking of, what are you currently reading?
In the last few years, I think I've read and watched more uplifting stories than before, but I do love some that are just absolute misery. Sometimes you just need the drama and sadness, but I definitely can't consume as much of it as I used to.
Comics wise I'm on a manga kick recently: Hello Melancholic, A Tropical Fish Yearns For Snow, My Dress-up Darling, The Golden Sheep, The Girl From the Other Side… just to name a few.
I also recently finished the audiobook of None the Ninth and Dead Flip from Sara Farizan (very good read for the spooky season).
Thank you so much for chatting with us all about Doughnuts and the Doom! Our last question for you is, do you have any other projects in the works that readers can look forward to?
Thank you for asking me all these fun questions and reading my book!
I have another graphic novel coming out in 2024 from Top Shelf Productions called Wolfpitch. It will also have a band, plus a werewolf and a ghost. Sort of a spiritual sequel to Doughnuts and Doom. And I've already started working on a vampire-themed graphic novel, so hopefully, that will be out sometime in the near future as well.
Grab your copy of Doughnuts and Doom by Balazs Lorinczi here!
We had so much fun chatting with Balazs Lorinczi! Have you read Doughnuts and Doom yet? What is your favorite donut flavor? Let us know in the comments below or by tweeting us @TheHoneyPop! You can also visit us on Facebook and Instagram!
Looking for more bookish interviews? Check this out!
TO LEARN MORE ABOUT BALAZS LORINCZI:
DEVIANTART | INSTAGRAM | TWITTER | TUMBLR
Paige Lobianco
Find Paige on Instagram @pagebypaigebooks. Paige is a bookstagrammer and blogger who loves all things bookish. From fantasy to mystery she can't get enough! She's always ready to recommend you a book and she can talk about her favourites all day. When she's not reading, you can find her watching Marvel movies, playing video games, and taking bookstagram photos.