All hail to Lee Taemin, Lee Taemin, Lee Taemin. We heard good things happen to you if you say SHINee Taemin's name thrice in a row, we had to try it at least once. Especially since we miss the artist so much since his enlistment back in May. But Taemin left his amazing discography behind to keep us company during the next couple of months. Shawols and Taemints have just 15 more months left to wait, that's just 65 weeks, 461 days, 11,064 hours, or 663,840 minutes, but who is counting, right? Yes, We might have a problem, no we don't want any help.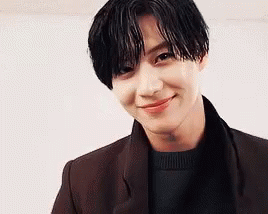 Since we are missing the idol a lot and have only his music to keep us going, we have been diving past Taemin's hits such as 'Move,' 'Advice,' 'Under Your Skin,' and 'Danger' and have discovered greatness. As you can see the soloist has plenty of singles and title songs that had a huge cultural impact, but when you look past the albums' promotional singles you will discover plenty of gems. We have collected 13 of Taemin's b-sides to prove to you that even those are perfect and make his discography flawless.
'Rise'
Let's start off this list with a bang, we like to call this song our church song, as Taemin is taking us to church with 'Rise.' Jokes aside, 'Rise' is one, if not the best song inside of Taemin's discography. This is what we call a power ballad, those ad-libs… a religious experience, truly.
'Holy Water'
Taemin is someone with a strong Christian belief, so he loves to use religious symbols in his music, be it the styling or the title of a song, ergo the song title for 'Holy Water' is perfect. We like to think the song is called that because that is what you need after listening to and watching a performance of the song. 'Holy Water' for everyone!
'Soldier'
Taemin is currently quite literally a 'Soldier,' so there was no way we weren't going to include this b-side on this list. But by no means is 'Soldier' a bad song, it is quite a beautiful ballad and is all about protecting a loved one. Goosebumps from the first note on!
'Artistic Groove'
We can't believe Taemin put 'Artistic Groove' on his second mini-album Want and expected us not to obsess over it. 'Artistic Groove' is a fantastic and yes, very groovy song. We have noticed that either Shawols are a 'Shadow' enthusiast or 'Artistic Groove.' We hereby are outing ourselves as the latter.
'Strangers'
2020 was quite literally saved by Taemin's third album Never Gonna Dance Again (at least for us), and one of the album's highlights is the haunting 'Strangers.' The singer loves to experiment with genres but all of them work for him perfectly. 'Strangers' is so, so good.
'Love'
We would like to come clean and confess that Taemin's second album Move is one of our favorite albums by the artist. It is just hit after hit and 'Love' especially has impressed us. We have heard rumors that listening to it as part of your daily routine could clear skin, so try it (no guarantees though).
'Heaven'
Ah yes, we couldn't forget the Taemin b-side, 'Heaven' has been loved for years before it was officially released and we are convinced this is what you actually hear when entering the gates of 'Heaven.' We still haven't gotten over the new bridge Taemin added when he released the studio version of this on Never Gonna Dance Again: Act 2.
'Tease'
We can't forget about more of Taemin's Japanese discography. The singer has a lot of gems, especially among his Japanese b-sides and 'Tease' is the one for us. This might be also influenced by the song's live performance. But Famous was such a great album in 2019, we had to mention at least one b-side from it.
'Ace'
Our list was, so far, very influenced by Taemin's newer work, but we are ready to honor a masterpiece from Taemin's 2014 debut EP ACE: the opening track 'Ace.' 'Danger' and 'Pretty Boy' might be the more prominent songs from this album but 'Ace' is the one still owning our hearts. What a track to open your first solo album with.
'Hypnosis'
Are you ready for tears and some 'Hypnosis?' Because that's what this beautiful Taemin b-side consists of. 'Hypnosis' really makes you forget about the world around you and Taemin's beautiful voice just draws you in. How is this the same boy who was not singing on his debut song 'Replay?' Our maknae has come so far. *cries*
'Identity'
Another song Shawols waited years to hear the studio version of is, 'Identity.' This beautiful, yet haunting song can't be missing from our list. The part of the lyrics "Base to Ace" is totally beautiful and makes this song so special to all of us. Thank you God Taemin for giving us this b-side.
'Strings'
Advice, being the latest addition to Taemin's discography, did not let us down with the b-sides at all. 'Strings' is a strong contender for our favorite song on the EP and for a good reason. 'Strings' is just so incredibly sexy and took our breath away. This is how you drop a bop and dip off to the military.
'Sexuality'
Let's end this with one of the most iconic Taemin b-sides that has made everyone at least once question their own 'Sexuality.' The track is so full of tension and sexy dance beats that it is a shame to be just a b-side on Taemin's first album Press It. We love you 'Sexuality!'
Wow, we for sure need to take a breather after this list. Each and every one of these songs is title track-worthy and just proves that Taemin has a solid and flawless discography. We dare you to disagree with us!
What is your favorite Taemin b-side? Did your favorite make the cut? How much do you miss Taemin? Let us know in the comments below or tweet us @TheHoneyPOP or talk to us on Facebook or Instagram!
Need more SHINee content? We got you!
TO LEARN MORE ABOUT SHINee:
FACEBOOK | INSTAGRAM | TWITTER | WEBSITE | YOUTUBE
TO LEARN MORE ABOUT TAEMIN:
FACEBOOK | INSTAGRAM | TWITTER | WEBSITE
Featured Image Source: Courtesy of SM Entertainment