Discovering new artists is one of the best things in the eyes of THP HQ and when we were first introduced to Seori, we fell in love. It's been about a year since the singer-songwriter made her debut and what a whirlwind the past 12 months have been! She's gained fans from the likes of BTS's Jungkook, worked with DAY6's Jae under his solo moniker eaJ on an original song, and even collaborated with Tomorrow X Together. She's truly out here thriving and making a name for herself.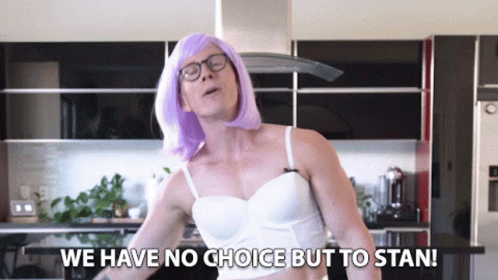 Seori kickstarted off the first half of 2021 by blessing us with not one, but two digital singles – 'Lovers In The Night,' and 'The Long Night' featuring GIRIBOY, her first releases after signing with 88rising in the US back in March. The singles follow her 2020 release 'Trigger,' which marked her first ever comeback.
We had the opportunity to chat with Seori to get to learn more about the rising star and ask her all the important questions that every fan need the answers to (including ones about her cat!) 
Seori means frost in Korean. Does frost relate to your musicality, as in is there something you wish you could freeze into people's memory through your music? What made you choose Seori for your stage name?
Even though I make cheerful music there is this sprinkle of loneliness at the other side of brightness, and in that aspect, it can relate to my musicality. If I can freeze something into people's memory through my music… it would be the moment of experience when they listen to my music. It would be great if my music can be a part of somebody's memory. But also, like an old friend, I hope my music could be listened to and felt differently as time goes by.
You had your beginnings posting covers on YouTube, now that you're becoming well known and this is more serious, how do you keep your passion burning when it's now your job? Can fans still expect some YouTube covers in the near future? Which is your favorite cover you have done so far?
Playing music by myself long before starting my YouTube channel, having been fortunate enough to meet my team and producer, and last but not least, having my fans who love and support my music keeps my passion burning.
And for those fans who want to listen to a lot of different songs from me, I'm working on it. The cover songs as well. So far my favorite cover is 'Trouble' by Coldplay, They are also my personal favorite band, I've enjoyed them since I was a child. 
We know music has always been a big part of your life. If you were to sum yourself and your life journey so far in three songs, what would they be?
A song that can sum up my life…It's a tough one. I think I am too young to even sum up my life. But if I have to choose one, it should be 'Running through the night' which initiated my journey as a musician. Without this music, there wouldn't be any of my songs. And also 'Fairytale, Who Escaped?' which was a challenge for both me and Graphix.
You are now an idol and inspiration for many people, is there anyone who inspired you before you made it and has that inspiration changed now that you have your own music?
After I started my career as a musician my musical inspiration has changed quite often. And since there are so many it's difficult to choose only one, but definitely Avril Lavigne was the one who made me want to become a singer as a child.
It's been around a year since your debut. What do you think has been the most important thing you've learned in that time? And, you kickstarted your career in the midst of a pandemic which we can't imagine being easy. Is there something in particular post-pandemic you're really looking forward to doing in your career that you've yet to have the chance?
Debut itself is the most important thing that happened. It has only been a year but a lot of things happened and I'm still fascinated. The thing that I am really looking forward to doing is going on a stage where my fans are. I'd like to see everyone cheering with passion and feel the heat from the stage.
For your recent release, 'Lovers In The Night' what was the inspiration? You worked with Giriboy for the track, what can you tell us about the collaboration?
'The Long Night' is the song that I wrote the melody to on Giriboy's track. I came up with its lyrics and melody from staring at the empty bed in my room. I want to share the feeling of emptiness after having a wonderful time with your loved one. Collaborating with Giriboy was initiated by my interest and surely enough it was a meaningful and productive time.
Parts of the music video for 'The Long Night' reminded us of fairy tales, how did you come up with the music video concept? And 'The Long Night' has left us breathless after the first listen and we can't seem to stop listening to it, especially when we are having a long night. How do you usually spend your long nights?
I explained the meaning of my song to the director at the meeting and he came up with the idea of this imaginary place between daily life and ruminating day-dream. I loved it! I like day dreaming myself and rather than sticking to one specific topic, I broaden my imagination beyond reality, and sometimes when I fall asleep it turns into a dramatic dream like a movie.
How would you say you have evolved in this current release compared to your debut with ?depacse ohw?
I'm very content with my first album but at that time I couldn't fathom the idea that someone is listening to my music. Now that ?depacse ohw came out and more people are listening to my music. I became more conscious of writing relatable lyrics.
For people who are just becoming fans of you, what one lyric do you hope will stick with them the most?
Although it's an exclusive track you could only find on the CD, I like the lyrics of 'IF' the most. It's a story about a couple who love each other but by doing so they are also hurting each other. It was emotionally challenging writing those lyrics. I hope it could give some solace and empathy to people.
How does it feel when other artists, such as BTS's Jungkook and DAY6's Jae, enjoy your music? And which artists would you love to become a fan of yours?
Such great and amazing artists listening to my music is enough to make me feel grateful but furthermore letting the world know that makes me emotional. I still find it hard to believe! It was also a motivation for me to make more good music.
Collaborating with Tomorrow X Together has put you on the radar of probably a lot more new people. Have you noticed any changes so far? Did you get the chance to meet with the boys? Was there anything fun you did together?
I met TXT on the day of the recording, they are very kind and handsome as you can see on screen, their support made it all very easy. And thanks to '0X1=LOVESONG' I got a lot of exposure to foreign fans. It was a great experience to collaborate with respectable artists. Meaningful in a lot of ways.
You have so far released, one EP and a single album, besides a couple of features and even two English singles. Can we expect a full album soon? Maybe even an English album in the future? Is there anything you could spoil for us?
I've been working day and night to present more good music but I will probably have to wait until next time for the spoiler since nothing has been decided yet. Soon I can show you some results! 
See Also
Of course we follow you on Instagram and happen to notice you always look so well dressed! How would you describe your sense of style? Do you have any inspiration or aesthetic you admire?
I enjoy dressing in 'chic mood' style clothes, and highlight it with a leather bag or jacket. And I've got into fragrances lately, I've just got started but I want to collect different kinds of perfumes as a fashion.
And we heard you love to read, we here at THP are also huge bookworms so do you have any recommendations for us? What's your favorite genre to read?
I haven't read a lot of books since I started to get invested in music production. But I enjoy reading detective novels, As a recommendation I can think of one titled The Oxford Murders [by Guillermo Martinez] – it's very interesting.
Before we go, we just have to say… we are maybe just a tiny bit in love with your cat. How is he? What are the plans for his birthday at the end of August?
E-ji is doing very well. He is my family member and also my friend. He also acts as if he understands what I say. Coming home after a long day and seeing him running towards me greeting, it's therapeutic. For his upcoming birthday I want to dedicate the whole day just to him. As I was too busy lately, I think he's a bit grumpy about it.
We are sending all the love and birthday wishes to E-ji! Thank you so much for chatting with us, Seori! We can't wait to see what you do next.
Are you loving Seori? What's your favorite Seori song? Let us know down in the comments below or by tweeting us @TheHoneyPOP!
Need more K-POP in your life? We gotchu!
TO LEARN MORE ABOUT SEORI: 
FACEBOOK | INSTAGRAM | TWITTER | WEBSITE 
Featured Image Source: ATISPAUS