Everyone in need of a new artist that combines modern pop icon Olivia Rodrigo's lyricism and old-school Taylor Swift's sound with relatable and raw lyrics that will make you cry? Not just us? Well then let us introduce you to Liddy Clark our newest obsession! This artist has been bringing quality music to us since 2018 and delivers every time.
[apple_music_ad artist="Liddy Clark"]
From the emotional 'Shot Down' to her upcoming single 'Potential' we love the lyricism and sound of Liddy Clark and we're thankful to the THP gods that we got to interview this talented new singer and poke her brain about her music, TikTok, and future plans! Scroll on to learn more.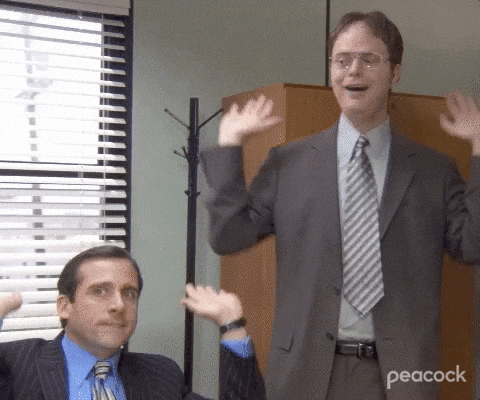 Hey Liddy and welcome to The Honey POP! First things first, since you are killing the game on TikTok, any tips for us to step up our game?
Absolutely! Posting consistent niche content is super important, but also just staying true to yourself and what you genuinely want to post! It's also important to make sure your video grabs people within the first 2 seconds.
Your first single 'Shot Down' has been out for a couple of years already but is still more relevant than ever. How do you feel about the song four years after its release? What do you think has changed the most since then?
Yeah, it's unfortunate that it's still relevant. But I feel like time has created more opportunities for these conversations to be had, I feel like the Uvalde shooting in particular hit people the same way that Parkland did 4 years ago. I think people are even more frustrated with the system 4 years later, and we're at least starting to see some form of legal change regarding firearm safety.
The music video for 'Shot Down' feels deeply personal. How did it feel filming such a hard music video? Do you have any tips for people part of a similar situation to this?
It was really difficult to execute that video, but luckily I was working with some of my closest friends on it. It was such a cathartic release to create the concept behind this video and it felt amazing getting to release that into the world. The response has also been incredible, which really helps motivate me to put out songs that make me nervous. I think it's so important to write about topics that make you feel powerful, so that would be my advice to anyone in a similar situation.
We love the sound and feel of your music. Who is someone that inspired you to make music? What would you tell Liddy Clark from 10 years ago?
Thank you!! I've been inspired by a ton of different artists, I think the most influential would have to be Taylor Swift, John Mayer, and Ed Sheeran. I just love how specific each of their writing styles is, and mine tends to be a combination of all of the above. I would tell 14 year old Liddy to enjoy herself, the beginning of any process is hard, and I was just learning guitar at this point 10 years ago. But it's important to have fun and really savor each moment.
You are gearing up to release a new single this coming August and we honestly can't wait for more Liddy Clark music! How was the writing process for this single? What can you tell us about the overall theme for this song?
Yes, it's really exciting! This is my favorite song to play with a band at live shows. I wrote this song about feeling like I wasn't enough as is, everyone would always say how much potential I had and what I could be in a few years, but it gets really exhausting hearing that. I just wanted to be great, not the idea of great in a few years.
From dropping your first single in 2018 to your upcoming one in 2022 what is one of your favorite moments in your musical career so far? How do you think the music scene has changed since then?
I've loved getting to perform at the Country Music Hall of Fame and the IHeart Stage in New York, those are two of my top performance highlights I'd say. I also really love how TikTok has allowed me to reach more fans, something that has definitely popped up since 2018. Social media just has such a reach that you can relate to people all the way around the world without ever leaving your house.
We have so many Liddy Clark songs on our playlist now but we are interested to know who is on Liddy Clark's playlist?
So much! I'm constantly listening to new music. I absolutely love the new album from Alexander 23, Maggie Rogers has put out some incredible singles recently, and Zach Bryan is an absolute Texas Icon. Some of my favorite country music in a while.
'sorry mom & dad' honestly made us cry the first time we listened to it. "I just wanna make you proud" is the lyric that resonated with us, and we are really proud of you Liddy! What is something you are proud of?
Awwwwww thank you! I'm really proud of graduating college and finishing this record. Once it comes out, I'll be proud of actually getting all of the music out there lol!
With your lyrics being so relatable and raw, if you had to choose one lyric from your music to represent who Liddy Clark is, which one would it be?
Gosh, that's really hard cause I feel like all of my lyrics are tiny little pieces of me that mosaic into who Liddy Clark is. I'd say a standout would be in 'Made Me,' where I say "I guess the point is that I thought people weren't capable of change and the way you're born to be is the way you're always gonna stay. But slowly I'm unraveling and lately you've got me questioning everything I once believed, oh who have you made me?". I feel like I'm constantly changing and finding new ways to creatively express myself, and I never want to stop exploring.
We can really hear the sound you have established as the musician Liddy Clark. If you could try any genre and collab with any other artist for that song, which and who would that be?
I really love electronic-pop music, especially the kind that Jon Bellion creates. I'd love to collab with him one day!
And lastly, we are dying to see Liddy Clark live eventually, what can fans expect from you for the rest of this year, and are there any live shows coming up?
I'll be finishing up releasing my album and I'm playing a live show a couple of weeks after my new single 'Potential' comes out! It's September 1st at the Hotel Cafe in Los Angeles.
Liddy Clark thank you for giving us such insightful answers. Stay who you are! You have used your potential amazingly! Now, to the fans, let's go pre-save 'Potential' here.
Are you ready for Liddy Clark's new song 'Potential?' What's your favorite song by the singer? Are you ready to become a fan? Let us know by commenting down below or by tweeting us @TheHoneyPOP! We are also on Facebook and Instagram!
We have more interviews for you to check out right this way!
TO LEARN MORE ABOUT LIDDY CLARK:
FACEBOOK | INSTAGRAM | SPOTIFY | TWITTER | WEBSITE | YOUTUBE