Remember all those forgotten bangers from the past twenty years that made growing up easier, and got you through those teenage angst years, and the not-sure-what-to-do-with-your-life moments? No? Well, that's why, honey poppers, we are bringing you a list of 20 songs from the 2000s you (probably) forgot about.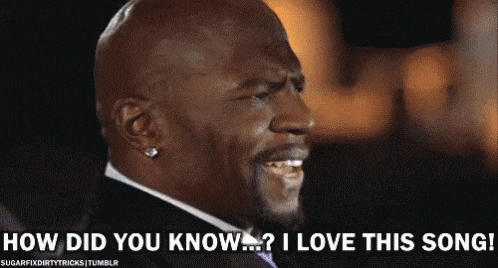 Sit back, relax, and join us on a journey to the past, and don't forget to get ready to say, "OMG! I FORGOT ABOUT THIS SONG!"
'According To You'- Orianthi
This song is from 2008, and it was pretty much the soundtrack for our 14-year-old selves. It's still a bop, and it's hard to believe we ever forgot about it!
'Hero/Heroine'– Boys Like Girls
This gem is straight out of 2006 when Boys Like Girls were all the rage. This song comes from the band's debut album, which we may or may not still own (Spoiler alert: we do!)
'Shake It'- Metro Station
2007 was the year of Metro Station, a dance-rock/synth-pop group that included Trace Cyrus (the older brother of Miley Cyrus.) For us, it was hard to forget this golden nugget song as it pops into our heads regularly, but for some, the track may be a distant memory, until now.
'Good Girls Go Bad'- Cobra Starship ft. Leighton Meester
Picture this, its 2009 and Cobra Starship is all the rage amongst angsty teens (and pre-teens.) Leighton Meester lends her voice on this track, and quite honestly, the song still slaps.
'Pieces Of Me'- Ashlee Simpson
We can all remember in 2004 when Ashlee and Jessica Simpson were the hype of Hollywood. Jessica dabbling in acting, and Ashlee delivering us this song, which still slaps, and you can't change our minds.
'Whip My Hair'- Willow Smith
Young Willow Smith dropped this bop in 2010, and it's so catchy it still pops into our heads every once in a while. We know this song will bring back some memories and maybe a few hair whips!
'Stereo Hearts'- Gym Class Heroes ft. Adam Levine
2011 called and wants you to remember that this masterpiece exists, and you should add it back into your playlists immediately. Adam Levine and Gym Class Heroes approve this message (probably.)
'Love Like Woe'- The Ready Set
Our inner emo is calling from 2010 and is begging us to relive this classic tune from The Ready Set. The song is still a bop, and we can't wait to relive the nostalgia.
'Fall For You'- Secondhand Serenade
We've been listening to this song since its release in 2008. It was a huge radio hit, but sadly, forgotten by many over the last 12 years. Go ahead, press play, and revel in the past.
'My First Kiss'- 3Oh!3 ft. Kesha
We, like many others, completely forgot about 3Oh!3 until browsing about YouTube and stumbling upon this gem from 2010. Kesha features in the song, and that makes us even more excited to have rediscovered such an iconic track.
'Crush'- David Archuleta
We were obsessed with this number after its release in 2008. It was a big hit among the masses and even won a Teen Choice Award for Choice Love Song! Welcome back to our playlists!
'Billionaire'-Travie McCoy ft. Bruno Mars
Do y'all remember this bop from 2010? It featured Bruno Mars and was absolutely the go-to song to get the party going (figuratively, of course, because we were like 14.)
'Airplanes'- B.o.B ft. Hayley Williams
2010 also gave us this banger from B.o.B and featured one of our fave superstars, Hayley Williams. We remember listening to this song endlessly on our way to school, wishing we didn't have to go, and now you can relive how powerful it is.
'Lonely'- Akon
2004 seems like so long ago, but now, with the rediscovery of this track, you can relive the simple times in life, you know, before adulthood. *cries*
'Over and Over'- Nelly ft. Tim McGraw
We know y'all forgot about this track from 2004! This was an iconic song for that year as it brought together two industry legends, Tim McGraw and Nelly, and they delivered us a banger!
'Break Your Heart'- Taio Cruz ft. Ludacris
This song was all the rage in 2009. It played across radio waves far and wide, and we know you've probably had it stored somewhere in your memory, but we're bringing it back!
'Leave (Get Out)'- JoJo
Our girl JoJo killed it with this song in 2004, and it won a Radio Disney Music Award for Best Video That Rocks. We still live for this song deep in our souls, and we want everyone to just remember how fantastic it is.
'Down'- Jay Sean ft. Lil Wayne
Come on, we know you've got to remember this one from 2009, at least subconsciously. Lil Wayne was featured on this hot number, and it was another one of those that played anywhere and everywhere, and always seemed to be stuck in your head!
'It's Alright, It's Ok'- Ashley Tisdale
2009 was also a great year in music. Ashley Tisdale released this anthem in 2009, and we remember vibing hard with it after its release. We needed to bring this back to bless your ears.
'Wherever You Will Go'- The Calling
Our oldest song on this list is from 2001. You've probably heard this played at some point either by movie, tv-show, nostalgic radio, or commercial, but we doubt few people remember this song existed in its entirety, including who sang it or what it was called. If you ask us, it slaps, and we want it played everywhere all the time!
There you have it, 20 songs from the 2000s you probably forgot existed. Did your favorite old song make our list? If not, what song would you have included that we didn't? Let us know in the comments below or tweet us @TheHoneyPop!
Want more fun content like this? Just click here, and we will hook you up!
Featured Image Source: Emily Defoor/The Honey POP