Are you ready for THP's very own and very first dissertation? You might have noticed it yourself, but we are huge Shawols here at THP HQ. Not a day goes by when someone is not talking about how amazing SHINee is and why everyone should stan them. If you live (no offense 👀) under a rock, and have no idea who this group is, then we have some good news for you. We are here to give you a little bit of info about this amazing group of five talented men and at the same time give you five reasons why you should stan them (other reasons besides Onew, Key, Minho, Jonghyun, and Taemin, of course)
SHINee debuted in 2008 with the bop of the century 'Replay,' which is still as good today as it was 13 years ago. The group consists of five members, Lee Jinki (Onew), Kim Kibum (Key), Kim Jonghyun, Choi Minho, and Lee Taemin. Since 2008 the group has made a name for themselves as Princes of K-pop, with their legendary stages, the ability to reinvent themselves, their talents, amazing discography, and amazing live vocals. But without further ado, let us have a look at five reasons why you should stan these legends.
Vocals and Harmony's No One Can Compare To
SHINee are well-known for their vocal abilities. They didn't run and sing for hours on end during trainee days for nothing. Their live versions sometimes sound even better than the studio versions of their songs. We aren't quite convinced they don't eat CDs for breakfast, to be honest. Jonghyun is the powerhouse of SHINee, his voice is one of the clearest we have heard in our entire lives and he deserves all the praise. But SHINee's harmonies are what make them so unique, all of them have great chemistry on stage and their voices compliment each other's so well. When they sing as five is when they are most impactful.
Multitalented and Multilingual Idols
But not only can all five of these men sing like there is no tomorrow, but they all have other talents they are excelling at as well. Taemin is one of K-Pop's best dancers and solo artists. Minho is a phenomenal actor. Key can paint, act, and design. Onew is an amazing leader, actor, singer, and probably also an amazing fisher! Jonghyun can do anything, from writing music, composing, singing, and dancing. They are also able to communicate with fans from all over, since Taemin is (due to his solo career) fluent in Japanese and Key is fluent in English. There is nothing they can't do. Honestly, what did they do to be so full of talent? Can we have whatever they had?
The Princes of K-Pop
We said this before, but SHINee are known as the Princes of K-Pop. It's because they always reinvent themselves, tackle different genres, and bring something new to the table every time. Anything they touch becomes amazing. But also, on a fashion level, the boys are incredibly influential. SHINee are also most likely your Idol's idol, who isn't a Shawol at this point in the industry? Additionally, SHINee is one of only a few groups where every member has a successful solo career, they are too powerful. Not stanning SHINee is a huge mistake, you will miss out on so much quality.
13 Years In The Industry and Counting
SHINee are already a 13-year-old group, not an easy task to achieve in the K-Pop world. They have been around for over a decade and there is still no end in sight. We hope they never stop making music together, even if the spaces between releases will become longer, we are willing to wait. If you start to stan SHINee now, just imagine how much content you can catch up on? There is so much music, variety shows, and other content waiting for you to be explored. And believe us once you start you won't be able to stop. These boys are hilarious, chaotic, and absolutely lovable.
The Most Flawless Discography Out There
Wow, this is a hard one to actually describe. SHINee does not have a bad song in their entire discography. We have yet to find a song we don't like (and we never will). Every album is a piece of art on its own with every song getting the same amount of love and attention as its title track when recorded. Some b-sides are even better than other group's title tracks (we never said that). However, you are bound to find at least one song you will love by SHINee, they have dance bops, emotional bops, ballads that bop and so much more. They have everything you could ask for so why not dive in?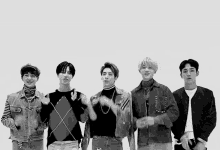 We could go on for five more hours and add 300 more reasons to this list why you should stan SHINee but we were told to stop here. Are you ready to come and join Shawols? What's your favorite SHINee song? Let us know in the comments below or tweet us @TheHoneyPOP or talk to us on Facebook or Instagram!
Need more SHINee content? We got you!
TO LEARN MORE ABOUT SHINee:
FACEBOOK | INSTAGRAM | TWITTER | WEBSITE | YOUTUBE
Featured Image Source: Courtesy of SM Entertainment